I Am Sober is a free app that helps you get some control back in your life.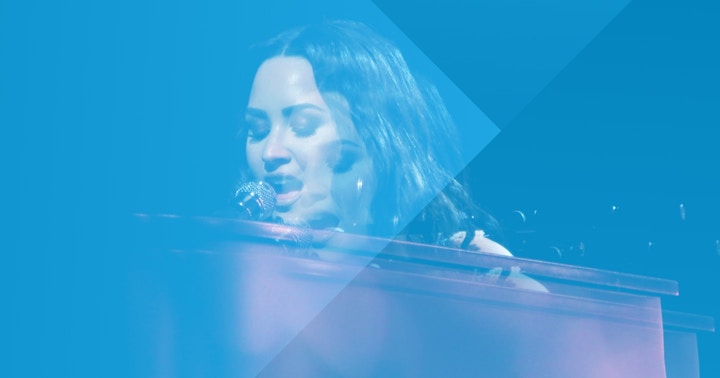 Demi Lovato and Sobriety
Last updated: December 10, 2021
In the past few years, Demi Lovato has become somewhat of a household name. She is only 25 years old, but has spent 16 of those years in the spotlight. Demi, whose full name is Demetria Devonne Lovato, began her journey into the entertainment industry as an actor on the children's show Barney, but is best known for her roles in Sonny With a Chance, the Camp Rock films and her singing career. For the past decade, Demi has been candid about her struggles with eating disorders, mental health and addiction. She has done extensive activist work in these areas and celebrated six years of sobriety on March 15th of this year. However, the inspiring star has since relapsed and is back on the road to recovery. Let's take a look at her journey so far.
Childhood
Demi Lovato was born on August 20, 1992 to her parents Dianne De La Garza and Patrick Martin Lovato. She was born in Albuquerque, New Mexico and has an older sister, Dallas Lovato, and younger half-sister, Madison De La Garza. Her parents divorced in 1994 when Demi was only two years old. She speaks about her rocky relationship with her father, who passed away in 2013, in her song For The Love of a Daughter. While little was known about Demi's childhood until recently, much was revealed in her 2017 documentary Simply Complicated.
In the documentary, she revealed that her mother had suffered with bulimia when Demi was young and that her father was an alcoholic and addict. The fact that her parents experienced these mental health and substance abuse issues is quite eye-opening, as Demi herself has experienced all three of these problems. Demi herself even said,
"My dad was an addict and an alcoholic, and I guess I always searched for what he found in drugs and alcohol because it fulfilled him and he chose that over a family."
In 2002, at the age of nine, Demi Lovato landed a role on the popular children's TV show Barney & Friends. This is also where she met former best friend Selena Gomez. While on the outside it appeared as though Demi was living every kid's dream life, this was far from the case. She has admitted that she was experiencing mental health issues and having suicidal tendencies since the age of seven, but these issues only continued through her rise to stardom. In fact, her school was so concerned with her suicidal thoughts at this young age that they forced her to sign a no-suicide contract. While Demi continued to work in the entertainment industry, her school life was getting worse, as well. She has been very open about how intensely she was bullied from a young age. The bullying was so severe that she was eventually pulled out of normal school so that she could be homeschooled.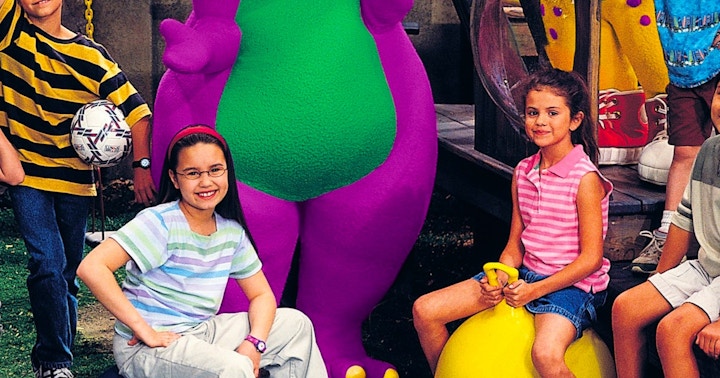 However, there are some dark parts of Demi's childhood that even she has refused to speak about publicly. Some lyrics of her songs, such as those in Warrior, hint at some severe childhood trauma:
"There's a part of me I can't get back/A little girl grew up too fast/All it took was once, I'll never be the same/Now I'm taking back my life today."
Despite her difficult childhood, Demi's celebrity status continued to rise through the early 2000's.
Celebrity Status
After her role on Barney & Friends, Demi landed a few small roles on minor television series and movies. However, it wasn't until 2008 when she landed the lead role of Mitchie Torres in the Disney film Camp Rock alongside teen heartthrob Joe Jonas. The movie was a musical, which helped propel Demi's singing career. In 2008, her debut album Don't Forget was released. It was incredibly popular, debuting at number two on the Billboard 200 and even reaching number 43 on the US Billboard Hot 100.
The following year, in 2009, Demi also appeared as the lead in the Disney show Sonny With a Chance, which ran from 2009 until 2011. She went on to star in The Princess Protection Program with Selena Gomez in 2009, followed by the Camp Rock sequel in 2010. Her second album, Here We Go Again, was released in 2009 and was an even bigger hit than her first album. The album's first single and namesake reached number 15 on the Billboard Hot 100.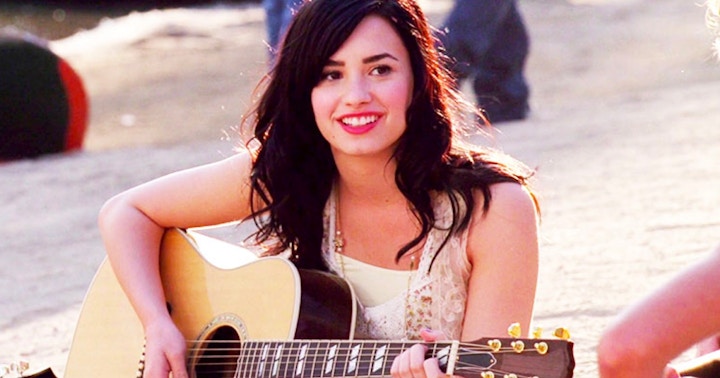 After Sonny With a Chance ended in 2011, Demi took a break from acting and focused solely on her music career. She began releasing albums every other year- all of which were received very well by both fans and critics. Unbroken, her third studio album, came out in 2011 and showed off a much more mature side of Demi. This was the first album released while Demi was an adult, as she was 19 at the time. The album peaked in the top 40 in several countries and had several singles that made it into the Billboard Hot 100.
Her fourth studio album, Demi, broke all of her previous records. It was released in 2015 and sold more copies in the first week than any of her previous albums. The album ranked at number three on the US Billboard 200. Her 2015 album Confident and 2017 album Tell Me You Love Me received similar praise-worthy reviews. Between the years of 2009 and 2018, Demi headlined or co-headlined six international tours and played in North America, South America, Latin America, Asia and Oceania. During this time, Demi also served as a judge on The X factor.
However, Demi Lovato struggled with substance abuse problems for several years of her career. While she kept her struggle with addiction hidden for many years, it all came to a head in 2010 when she got in an altercation with one of her backup dancers while on tour.
Struggle with Addiction
Demi was first introduced to drugs on the set of her Disney Channel show in 2010 when she was 17 years old. About her first time trying the substance, Demi said:
"I was scared because my mom always told me that your heart could just burst if you do it. But I did it anyways, and I loved it the first time that I did it."
It wasn't long before Demi was hooked on a variety of drugs including cocaine, adderall, and Xanax. As with most female addicts, Demi spiraled out of control fast. In 2010, she was touring both on her own and with The Jonas Brothers, as well as filming Camp Rock 2. During one of her tours, she threw a hotel room party that got out of hand and resulted in the hotel room getting completely wrecked. The following day, one of her managers approached her about her using adderall at the party. She slyly convinced her manager to tell her who had told him about her drug use, claiming that she wasn't upset and just wanted to know. When she found out that it was one of her backup dancers, she reacted by punching the dancer in the face.
After this incident, Demi's family began to realize the severity of her drug and alcohol problem. She continued using and drinking for another year until entering rehab for the first time. In this rehab center, she was officially diagnosed as having bipolar disorder. While her friends and family had hoped that the treatment would work, it did not. However, it did appear to work at first. Demi had a changed attitude about life and was appearing much more positive. In reality, she was simply hiding the amount that she was drinking. She did make the step to go into a sober living house in 2011, but it made little difference:
"I was going to the airport and I had a Sprite bottle just filled with vodka and it was just nine in the morning and I was throwing up in the car and this was just to get on a plane to go back to LA to the sober living house that I was staying at," she said.
Eventually, Demi admitted that upon release from treatment, she had almost immediately begun using again:
"I wasn't working my program. I wasn't ready to get sober. I was sneaking it on planes, sneaking it in bathrooms, sneaking it throughout the night. Nobody knew."
From that point on, her drug use escalated. At one point, Demi was doing drugs every single day for two months straight. She came close to overdosing several times and even scared herself at the possibility. However, that didn't stop her from using. Mike Bayer, Demi's current personal development coach, said that at the time:
"Demi was on a road to suicide. She'd have bags of pills and an 8 ball of coke."
Demi remembers this time in her life as being particularly dark:
"I didn't feel anything. I didn't feel guilty. I didn't feel embarrassed. I would sneak out, get drugs. I would fake my drug tests with other people's pee, and I'd lie straight to their faces. It's embarrassing to look back at the person that I was."
Her friends and family had truly lost hope that Demi could recover. Her entire management team was prepared to give up on her, her mother was forbidding her to see her younger sister and Demi felt truly alone. However, that was exactly the wakeup call that she needed.
Sobriety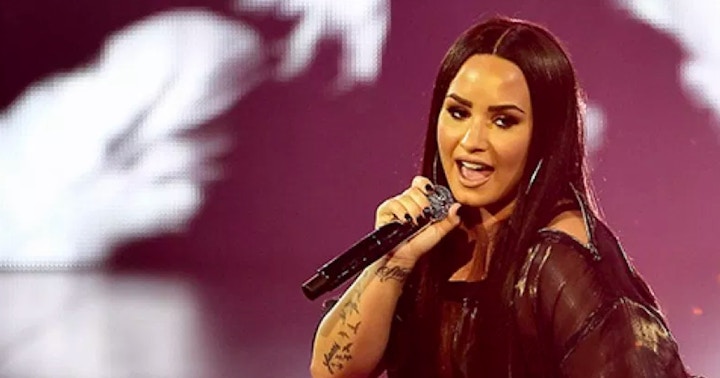 Although Demi's friends and family had held several interventions for her throughout the years, the last one was different. As Demi put it:
"The final one, everyone was like, 'We are no longer going to leave, we are leaving,' " Lovato recalled. "That was the moment when I thought, 'Okay, I really need to get help and get sober.' This time I knew… I had hit rock bottom and I just needed to do this for myself."
When Demi finally admitted not only that she had a problem, but that she was willing to get help, everything changed. During the intervention, her manager asked Demi to give him her phone and she responded by submerging it in water. Her manager was adamant that Demi was surrounding herself with too much negativity, mainly from her then-friend group, and that if she wanted to get better, she needed a fresh start.
In 2012, Demi checked into another rehab facility for depression, self-harm, addiction and her eating disorder. She stayed there for quite some time and, this time, her recovery clicked. Demi Lovato's sobriety date was then marked as March 15, 2012 and by all accounts, she changed her life. She cut out her toxic friends and put work into her recovery. Since then, she has been very outspoken about her addiction problems and has worked as an advocate for both mental health and addiction. When asked about her recovery, she said:
"Every day is a battle.You just have to take it one day at a time, some days are easier than others and some days you forget about drinking and using, but for me, I work on my physical health, which is important, but my mental health as well. I see a therapist twice a week. I make sure I stay on my medications. I go to AA meetings. I do what I can physically in the gym. I make it a priority."
Demi Lovato became one of the youngest poster children in Hollywood for recovery. Demi regularly posts about her sobriety milestones on her Instagram account and to commemorate her 5th year of sobriety in 2017, she said:
"So grateful. It's been quite the journey. So many ups and downs. So many times I wanted to relapse but sat on my hands and begged God to relieve the obsession. I'm so proud of myself but I couldn't have done it without my higher power (God), my family, friends, and everyone else who supported me. Feeling humbled and joyful today. Thank you guys for sticking by my side and believing in me."
Just this past March on her 6th year sobriety anniversary, Demi posted a picture of herself on Instagram in a shirt that said "Self love" and another caption exclaiming her gratitude for her sobriety. However, she didn't stay sober for much longer after that post.
Relapse
Demi Lovato shocked fans when her song "Sober" was released on June 21st. Some of the most shocking lyrics read:
"Mama, I'm so sorry I'm not sober anymore / And Daddy please forgive me for the drinks spilled on the floor."

"To the ones who never left me / We've been down this road before / I'm so sorry, I'm not sober anymore."

"I'm sorry that I'm here again / I promise I'll get help / It wasn't my intention / I'm sorry to myself."
After six years of sobriety, Demi Lovato admitted that she had relapsed. While fans were concerned about Demi's admission, no one was prepared for what happened just one month later on July 24. At 11:40am, LAPD and LAFD took Demi from her Hollywood home to a hospital after a drug overdose. Demi's overdose was severe and she remained in a Los Angeles hospital for two weeks.
Those close to Demi say that she had begun hanging out with the wrong crowd of people in the days leading up to her overdose. She was reportedly overworked and stressed and, as a result, began pushing away the people in her life who truly cared about her and her sobriety. This is, unfortunately, how many relapses happen.
However, Demi is now re-committing to her recovery. She will reportedly go through an extensive rehabilitation program for several months and has even traveled to Chicago to seek the help of a world-renowned psychiatrist who specializes in mental disorders and addiction. On August 5, Demi posted a message on her Instagram page that read:
"I have always been transparent about my journey with addiction. What I've learned is that this illness is not something that disappears or fades with time. It is something I must continue to overcome and have not done yet. I want to thank God for keeping me alive and well. To my fans, I am forever grateful for all of your love and support throughout this past week and beyond. Your positive thoughts and prayers have helped me navigate through this difficult time. I want to thank my family, my team, and the staff at Cedars-Sinai who have been by my side this entire time. Without them I wouldn't be here writing this letter to all of you. I now need time to heal and focus on my sobriety and road to recovery. The love you have all shown me will never be forgotten and I look forward to the day where I can say I came out on the other side. I will keep fighting."
Demi's relapse after six years in sobriety proves that addiction truly is a disease. She has worked so hard at her recovery since she got clean and sober in 2012, but still felt victim again to the disease of addiction. However, there is hope for her future. The first step is admitting that you have a problem and that you need help- which did publicly announce following her overdose. Demi had strong recovery for six years and we believe that she can get that recovery back. She just needs to take it one day at a time.
How to build new habits
I Am Sober is an app that helps you get some control back in your life.