I Am Sober is a free app that helps you get some control back in your life.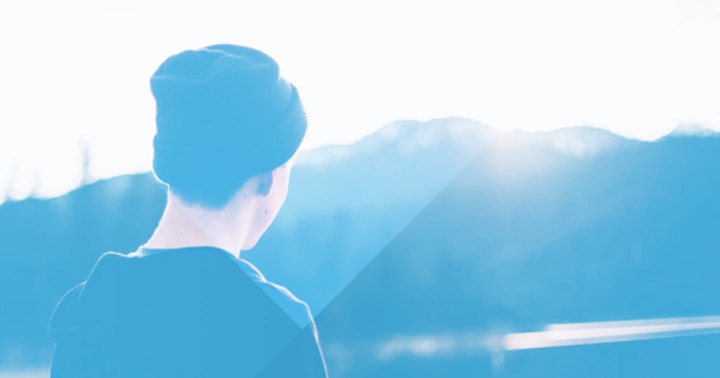 11 Benefits Of Being Sober
Last updated: December 10, 2021
Being drunk is great. There are all those late nights and early hangovers; egregious texts to friends and former lovers; citations and fees for various acts of indecency; and a milky-gray blur for a memory. Great.
There is an alternative however: sobriety. Now, it's important to note that a brain suffering addiction is going to see that and immediately call shenanigans. It's going to recognize "sobriety" as the "absence of a substance it depends upon," so it's going to go into self-preservation mode to make you bury the thought and return to the drink. The brain is the first to say, "being sober is boring," or "a waste of time." But here are 11 benefits to being sober, that prove how untrue those misconceptions are.
1. Better Sleep
Alcohol interrupts REM sleep (the most restorative period) and dilutes the ability to form memories in the night. As a result, a night of drinking usually results in a morning of grogginess.
Meanwhile, there's nothing quite like a good night's sleep after a full day of being sober. When you're sober, your body is restored and your mind refreshed. Your brain is able to operate at it's proper speed, meaning you get your REM sleep, your body restores its muscles, and you start dreaming again.
2. More Energy
Surprise, surprise, but more restorative sleep leads to more energy. If someone is dependent on alcohol, then they're not getting the sleep they need and thereby putting extra strain on their body and mind everyday. Sleep is a period of cleansing. Similar to how you'd "wring out a a sponge," brain cells actually shrivel up to 40% of their usual size to expose and wash away waste. Meanwhile, sleep is also the time when the body heals itself.
So when you've been drinking for a few consecutive days and you feel like you can't think clearly and your body is aching, it's true. You're left with a bunch of waste floating about in your brain while your body is struggles to patch itself together.
Being sober means you're not poisoning your brain or body anymore, you're getting quality sleep, and you wake up feeling as resilient as a kid again.
3. Happier Life
Fun fact about alcohol, it ups the dopamine in your brain which communicates "happiness" or "pleasure." Another fun fact? There's a finite amount of dopamine, but the depressant properties of alcohol can continue to increase, thereby causing depression instead of relaxation or elation.
Being sober means nothing is slowing down your brain function and the appropriate amount of dopamine is communicating with nerve cells in your brain. The end result is a happier lifestyle in general.
4. More Time
Once you're sober, it's fascinating to reflect on how much time you really have. Alcohol messes with our rewards system in the brain, causing us to seek out substances that provide immediate gratification. This is what leads many people suffering from Alcohol Use Disorder (AUD) to see all activities as a means to an end. For true addicts, it's not simply drinking alcohol, it's how often they spend thinking about it.
When you're sober however, you don't waste your time thinking of when you'll drink again, nor do you go out of your way to drink again. Plus, assuming you've eliminated all your triggers, there's a good chance your schedule has freed up tremendously, so you have time to explore or start new projects.
5. Better Eating Habits
Anyone whose ever been drunk has experienced the drunk munchies. Late night benders can result in early morning stops at Jack-in-the-Box or microwave pizzas. Without alcohol in your system however, you have the time, energy and learning capacity to try new recipes.
It's not that you suddenly become a health nut, but you do naturally become adventurous since you don't need to feed into immediate gratification.
6. More Cash
How much of your money goes towards alcohol every day? Every month? When you're sober, you'll find you suddenly have a surplus in your bank account. It's not just from the drinking either, but now you have more money by not spending on fast food or Uber drives home.
Getting sober naturally puts more money back into your pocket.
7. Deeper Connections
Alcohol impairs a handful of social graces: judgement, rational thinking, balance, etc. One of the things alcohol does very well is make you think things are going well when they're not.
Alcohol effectively numbs your feelings and let's go of your inhibitions. What this means is, you act on impulse and don't process emotions quickly. So if you're drunk and communicating with someone in distress, if the dopamine is telling you everything is peachy, then you assume that's the case for everyone. This usually results in your friend seeing you as someoneo whose insensitive.
Meanwhile, when you're sober, you can pick up on others' problems and have meaningful conversations with people.
8. Better Complexion
When you're sober, your skin health actually gets better. The darkness around your eyes fade, wrinkles iron out a bit and even acne fades. Alcohol is a poison, plugging numerous toxins into your system. When you're sober though, your skin naturally becomes healthier.
9. Better Decision-Making
This can affect your personal life and work life. When you're drinking, you lose all ability to process rational thought and your brain acts mainly on impulses and immediate gratification. This leads to poor judgement as all decisions are a means to an end for an addict.
However, the longer you stay sober, the more clarity you have to make good life choices. Not just life choices that enable an addiction, but that are objectively right for you.
10. More Fun
When you drink a lot, your concept of fun is often limited to what's on tap.
When you decide to be sober however, new options open up to you. Now it's not just going out to a bar and dancing. Instead, when you're sober, you may go camping, hiking, build your first computer, read a book, actually enjoy yourself antiquing, and so on. Your choice of "fun" isn't limited to where they're serving alcohol anymore. Now, the world is your oyster.
11. Long Term Rewards
Any addiction feeds your short-term rewards system. Your brain wants immediate gratification or the most rewarding choice for the least amount of effort. While short term rewards aren't inherently bad, there needs to be a balance or else one night blends into the next and so on.
Long term goals are very rewarding, and they help maintain habits and ethic. Long term goals are usually broken up into a bunch of short term goals. This way, you're able to feed your more immediate gratification, but also see how it plays into the bigger picture.
And that is the greatest benefit of all because you can finally start to think about how you factor into the universe. Addicts drink and abuse drugs like there's no tomorrow because their brains have been reprogrammed not to think about tomorrow -- tomorrow is their long term goal and they're busy living for today.
When you're able to start setting long term goals, then you're not just acting on impulse, you're thinking. You don't simply react to someone's hurtful words, you pause, absorb, comprehend and respond. You're given the ability to zoom out and think about what you're doing or what you'd like to be doing more of.
Getting sober isn't boring, it requires thought and dedication instead of impulsive autopilot behavior. Don't let your brain fool you into thinking you can't become sober or that it's not worth your time. It is, so start experiencing the benefits today.
How to build new habits
I Am Sober is an app that helps you get some control back in your life.