I Am Sober is a free app that helps you get some control back in your life.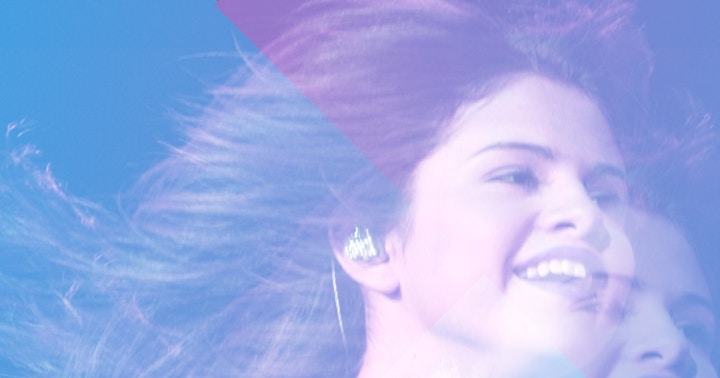 Selena Gomez and Addiction
Last updated: December 10, 2021
Born in Grand Prairie, Texas, Selena Gomez was destined for the big screen. Since the time she could talk, Selena would put on skits for her family. However, she has officially been in the spotlight since the tender young age of 10. In 2002, Selena Gomez was selected to star on the popular TV show Disney and Friends. This is not only where she met her childhood best friend Demi Lovato, but also where she had her big break.
Selena is perhaps best known for her role as Alex Russo in Disney's Wizards of Waverly Place and her career as a singer-songwriter. She has been in the limelight for 17 years and her reputation has largely been that of a sweet, genuine, and charismatic young lady. However, everyone was shocked a few years ago when rumors of Selena Gomez drugs use and a Selena Gomez rehab stint began circulating.
Selena Gomez rehab stint in 2014
Between her TV debut in 2002 and 2014, Selena Gomez already had several series and films under her belt, as well as a promising music career. These titles include Wizards of Waverly Place, Disney Channel Games, Another Cinderella Story, Ramona and Beezus, Spring Breakers, and Hotel Transylvania.
She began recording her own music, as well as music with her band "Selena Gomez & the Scene," in 2009. Before 2014, she had released 4 studio albums and been on 4 tours. She had also started a very public relationship with teen heartthrob Justin Bieber in 2009, which was constantly a topic of discussion in the media as the pair were always on and off.
In the midst of what seemed to onlookers as a successful career and happy life, Selena Gomez hit a bump in the road. At the end of 2013, she canceled her Stars Dance routine.
Then, in January of the following year, she unexpectedly checked into The Meadows rehab facility in Arizona. Immediately, rumors were being spread of a secret Selena Gomez addiction problem and long-time Selena Gomez drugs use.
Very few were shocked at these rumors, as Selena's long-time best friend and Barney and Friends co-star Demi Lovato had been struggling with the same thing. In 2014, Demi had already been to rehab once, had lived in a sober living house, and was still smuggling drugs and alcohol onto airplanes. However, many Disney fans had hoped that Selena wasn't going down the same path- and it turns out that she wasn't.
Throughout all of 2014, Selena stayed very quiet about her time at rehab and the only thing her management team had stated was that her time there had nothing to do with substance abuse. This was all the public had to go on until 2015.
Selena's Lupus Story
In 2015, Selena shocked the world by announcing that she had been diagnosed with Lupus. This diagnosis came a few years earlier and was the main reason for her trip to rehab in 2014. Needless to say, those who had been spreading rumors of Selena Gomez drugs use were wrong. In an interview with Billboard about her rehab stint and medical announcement, she said,
"I'm so f—ing nice to everybody, and everyone is so vile to me. I've been working since I was 7. I've been a UNICEF ambassador since I was 17. It's so disappointing that I've become a tabloid story. It took away everything I loved about this business."
Lupus is a chronic autoimmune disorder that affects the skin, kidneys, brain, joints, blood cells, heart, and lungs. While lupus is oftentimes a lifelong disease, it is characterized by frequent flare ups interspersed with periods of recovery. Lupus symptoms can range from mild to lethal. Selena, unfortunately, had the worst of it. In the same interview with Billboard, she said:
"I was diagnosed with [autoimmune disease] lupus, and I've been through chemotherapy. That's what my break was really about. I could've had a stroke. I wanted so badly to say, 'You guys have no idea. I'm in chemotherapy. You're assholes."

"But I was angry I even felt the need to say that. It's awful walking into a restaurant and having the whole room look at you, knowing what they're saying. I locked myself away until I was confident and comfortable again."
Selena had simply entered the rehab facility to recover from the side effects of chemotherapy and her new lupus diagnosis. However, around this same time, Selena also began suffering from depression and anxiety. There are strong links between lupus and mental health disorders.
Over the years, Selena has continued to battle with her lupus. In 2017, she had reached an all-time low and her symptoms included arthritis and kidney failure. Despite the 7-10 year-long waiting list for a kidney transplant, Selena managed to get one that same year thanks to her good friend Francia Raisa who was a perfect match and donated one of her own.
The procedure and Selena's subsequent recovery were dangerous, but she pulled through. But when it comes to rehab, was there more to the Selena Gomez rehab stint in 2014 besides her lupus diagnosis? Was there any truth in the Selena Gomez addiction rumors?
Selena Gomez rehab stint in 2018
Since the first Selena Gomez rehab stint in 2014, the singer and actress has been doing quite well. All of the rumors about a Selena Gomez addiction scandal disappeared and she acted in several movies and TV shows, as well as released another album.
While she did have a brief rehab stay again in early 2018, it was brief and not very talked about in the media. However, whispers about Selena Gomez drug use popped up again in October of 2018 when the singer was booked into a rehab facility for the second time. As it turns out, part of the reason why Selena went to rehab this time was for addiction- but not in the way you might think.
According to her management reps, the second Selena Gomez rehab stint was due to an "emotional breakdown." This breakdown was supposedly in the form of a panic attack that she had at the hospital while getting treatment for a low white blood cell count due to her lupus. Insiders say that the low white blood cell account was due to recent excessive drinking, although the actress denies having a problem with booze.
The news of the third Selena Gomez rehab stint also came out just months after her former boyfriend Justin Bieber announced his engagement to finacée Hailey Baldwin. Seeing as Selena and Justin broke up for the last time in March of 2018, this news was quite shocking. While it was true that she was anxious, stressed, and overworked, a leading factor that drove her to rehab was her social media addiction.
When it comes to addiction, most people think of alcohol or drugs. The reality is that addiction can take many forms. The Selena Gomez social media addiction story helped bring to light the dangerous effects that social media platforms like Instagram can have- especially on young women. About this shocking Selena Gomez instagram addiction news, the actress herself said:
"As soon as I became the most followed person on Instagram, I sort of freaked out. It had become so consuming to me. It's what I woke up to and went to sleep to. I was an addict, and it felt like I was seeing things I didn't want to see, like it was putting things in my head that I didn't want to care about. I always end up feeling like s--- when I look at Instagram. Which is why I'm kind of under the radar, ghosting it a bit."
However, for the past few years, Selena has been undergoing dialectical behavior therapy, which she attributes to helping pull her out of dark times. Since being released from rehab in November of 2018, sources say that Selena is doing much better, but is still on a road to recovery in terms of her overall physical and mental health. She has stated that she will be taking some time off of work to work on herself.
Lupus, chemotherapy, a kidney transplant, a former boyfriend of nearly 10 years getting married...it's a lot for anyone to take, especially someone who is constantly in the spotlight. Many people oftentimes wonder why celebrities are always checking into rehabs for addictions or illnesses- and this is precisely why.
They have no privacy! Wherever they go, there are paparazzi waiting to flash a camera in their face and invade their personal space. Celebrities like Selena Gomez go through personal struggles and catastrophes just like anyone else and instead of being able to heal on their own, they are criticized for everything that they do.
It's crucial to realize that celebrities are just like us. They're just people. They are not immune to addiction of any sort. The Selena Gomez Instagram addiction is something that many of us can relate to.
Addiction does not care if you're rich, famous, or confident. Actresses are oftentimes all of these things, yet the Selena Gomez social media addiction incident is still very real.
How to build new habits
I Am Sober is an app that helps you get some control back in your life.