I Am Sober is a free app that helps you get some control back in your life.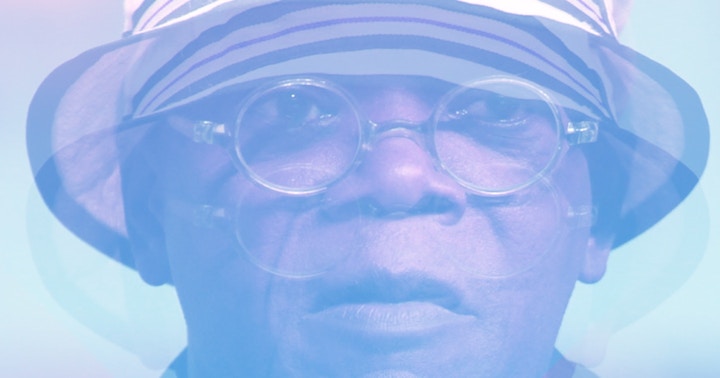 How Samuel Jackson Dealt With Addiction
Last updated: December 10, 2021
"I understood, through rehab, things about creating characters. I understood that creating whole people means knowing where we come from, how we can make a mistake and how we overcome things to make ourselves stronger."
Samuel Jackson is one of the highest grossing actors of all time. He has been acting for 47 years and has starred in nearly 150 films. Jackson's breakout role was as Gator Purify in Spike Lee's 1991 film Jungle Fever. However, he is best known for playing roles like Jules Winnfield in Pulp Fiction and Nick Fury in the Marvel Universe films. People all around the world know Samuel L. Jackson.
While many know his name, even more know the characters he has played. However, very few know that he is a recovering addict.
A Southern Childhood
Samuel Leroy Jackson was born in Washington, D.C. on December 21, 1948. Shortly after he was born, he moved with his mother to Chattanooga, Tennessee. He grew up there with several strong female role models- his mother, Aunt Edna, and grandmother.
From a young age, Jackson exhibited high levels of both intelligence and curiosity. His Aunt Edna, a schoolteacher, was largely responsible for helping to foster these interests. Jackson's father left his mother just years after he was born. This meant that when they moved to Chattanooga, Jackson's mother had to work to support herself and her son.
When Jackson was too young to start attending school, his Aunt Edna would take him to her fourth grade class and he would sit in the back. She treated him as one of her own students, which meant that he learned alongside children who were several years older than himself. His Aunt Edna was also the first person to introduce him to acting. She used to take him to see films at the local theater.
Growing up, Jackson always did well in school. However, he had stuttering problems, which dealt a blow to his self-confidence. He was eventually able to use mental strength to tame his stutter, although he still struggles occasionally even today. Jackson attended several schools while growing up in the south, the majority of which were segregated.
After graduating from Riverside High School in Chattanooga, he was accepted into the historically black Morehouse College in Atlanta, Georgia. Jackson began studying at Morehouse in 1966 and originally pursued a marine biology degree before switching to architecture and finally landing on drama.
His love of acting was reignited after watching and participating in several theater productions. However, he was unable to get his degree on time.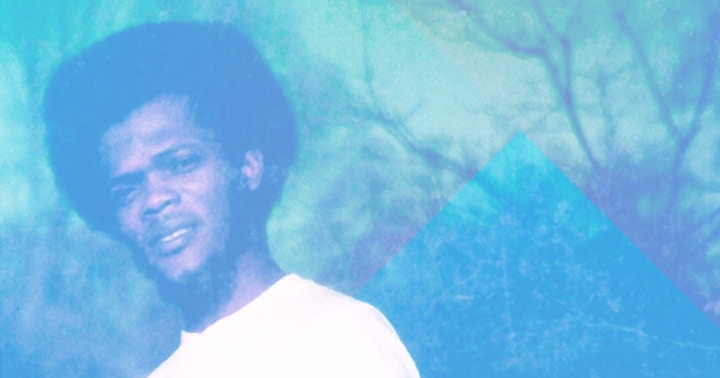 In 1969, Jackson was in his junior year at Morehouse University. It was just one year after the assassination of renowned activist Martin Luther King, Jr. Jackson was incredibly involved in the civil rights movement and believed that his university had some reforming to do. Along with several classmates, Jackson kept members of the Morehouse College board of trustees as hostages until they agreed to these reforms.
Unfortunately, Jackson's actions did not go unpunished. He was convicted of unlawful confinement and suspended from the school for two years.
An Actor's Passion
While Jackson was unable to study, he moved to Los Angeles to work as a social worker. However, he never gave up on his dream to become an actor. As soon as his two year suspension was over, he returned to Morehouse College and received his Bachelor of Arts in Drama in 1972. While he was studying for the second time around, Jackson met his future wife LaTanya Richardson, who attended nearby Spelman College. The pair joined the Black Image Theater Company, which is where Jackson had some of his very first performances.
However, living in the south restricted the roles that Jackson could play to those which were stereotypes of blackness. So in 1976, Jackson and Richardson moved to New York City where Jackson joined the Negro Ensemble Theater Company and acted in several Off-Broadway productions. While his passion for acting was still very present, Jackson wasn't landing the roles that he wanted. Little did he know that by 1981, his life would start to change for the better.
In 1981, Jackson met two people who were instrumental to his success: Morgan Freeman and Spike Lee.
Fellow actor Morgan Freeman acted as a strong support system for Jackson and constantly encouraged him to pursue bigger and better roles. Spike Lee, then an NYU film student, shared some of his film ideas with Jackson and convinced him to act in some later on in his career.
However, before Jackson was able to reach his fullest potential, he had to confront his biggest stumbling block.
Addiction
In the 1980's, Jackson married his college sweetheart LaTanya and the couple had their daughter, Zoe, in 1982. During this time, Jackson was still struggling to land large roles. He had several bit parts in films like Coming to America, School Daze, and Goodfellas.
The main reason why Jackson was struggling financially and professionally was due to his addictions. Jackson claims that he had been using drugs recreationally since the age of 15. However, when he moved to New York in the late 1970's, his drinking and drug use escalated. He started drinking heavily and using drugs like marijuana and LSD on a regular basis. As the years progressed, Jackson became dependent on these substances. Not only was he becoming an addict, but the list of drugs that he used was expanding. In a recent interview, Jackson said:
"I had a very good theatre reputation. Granted, I was a fucking drug addict and I was out of my mind a lot of the time, but I had a good reputation. Showed up on time, knew my lines, hit my marks. I just wasn't making a lot of money, but I was very satisfied artistically. I was doing Pulitzer prize-winning plays. I was working with people who made me better, who challenged me. So I was doing things the right way, it was just that one thing that was in the way - my addiction. And once that was out of the way, it was – boom! The door blew wide open."
While acting in theater productions, Jackson and his other castmates would get high- particularly on acid- before performing.
youtube:https://www.youtube.com/embed/tDXglMW461Q
This ritual led to the use of other drugs. Jackson has credited self-pity as a main reason why he abused drugs to the extent which he did. He said that during the times when he wasn't making much money, he would think, "poor me…" and get high to forget how he felt.
While Jackson was on drugs, he didn't care about anyone or anything other than himself. He has since said that when he was using drugs, he wasn't affectionate towards his wife or daughter and he was "kind of crazy." All he did was drink, get high, and act.
But even when it came to his acting, he wasn't able to give it his all because of his intoxicated state. Jackson was aware of his extensive drug use, but hid it from his family. Despite this fact, he truly didn't think that he had a problem at the time.
He claims that because he was constantly working and didn't do anything illegal like robbing someone for drug money, he thought that he was alright. This is a common problem with alcoholics and addicts; because they don't fit the stereotypical definition of an addict that they may have in their heads, they don't think that they have a substance problem.
However, this isn't the case. It just means that they haven't lost everything and everyone in their lives just "yet." Oftentimes, they will become that stereotype if they don't get sober fast.
While Jackson rarely talks about his days of using drugs, he does frequently tell the story of how he got sober. Jackson's rock bottom came in 1991, after nearly two decades of drug and alcohol abuse. He had gone out to a bachelor party and returned home late at night with some cocaine. He had turned on the stove to "cook" the cocaine, but passed out before he finished.
His wife and 8-year-old daughter found him on the floor of the kitchen surrounded by drugs and paraphernalia. It was at that point that his loved ones pushed him to go to rehab. Jackson has said about the incident:
"I guess I wanted to get caught. I ended up going to a party, drinking too much tequila and decided on the way home I needed to get cocaine and level myself out because I was drunk."
youtube:https://www.youtube.com/embed/tf6ssOo5Ga0?start=480
Jackson is one of the lucky recovering addicts. While recovery is never easy, he was able to get sober on his first attempt. He came out of rehab in 1991 and has been sober ever since- over 28 years! Jackson has never been shy to talk about his sobriety. In 2016, he shared the story of how he got sober on live television.
While collecting his BET Lifetime Achievement Award, he thanked his wife LaTanya and daughter Zoe for putting him in rehab and never giving up on him.
The Gifts of Sobriety
While Jackson's early career was very much defined by his substance use, the vast majority of his time spent acting has been sober. In fact, he credits his sobriety for carrying his career.
"For me, I have a direct correlation between getting sober and success because when I was in rehab, Spike Lee called (for 1991's Jungle Fever). So as soon as that happened — when Jungle Fever happened — I started going to lunch in Hollywood. Or I won that award in Cannes, they created that award in Cannes for me.So my success directly correlates to me getting straight and me getting in touch with who I am and understanding what my talents were and how to tap into them in a positive way and not that negative way that I used to."
You see, Jackson landed his breakout role as Gator in Spike Lee's Jungle Fever just two weeks after leaving rehab. The irony? His character was a cocaine addict. While he had already been acting for nearly 20 years, it was this role that propelled him into Hollywood stardom. Just a few short years later in 1994, Jackson played Jules Winnfield in the iconic Pulp Fiction. These two roles helped him become the household name that he is today. They also set him on his way to earning the billions of dollars that he has in the last 30 years.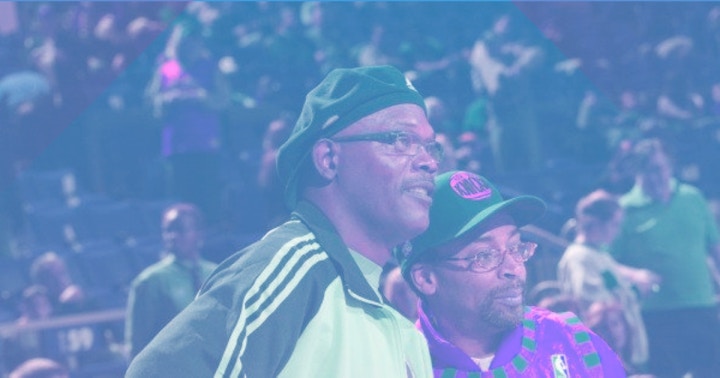 While Jackson stays sober for himself, he has changed the lives of everyone in his family. His father died an alcoholic and now his daughter doesn't have to have the same experience. While Jackson has been sober for nearly three decades, that doesn't mean that recovery is now easy for him. Sobriety is something that happens one day at a time.
He admits to still getting the occasional drunk or high dream. Although this is completely normal and nothing to be ashamed of, it can still be difficult for recovering addicts. However, Jackson stays sober by reminding himself about all of the gifts of sobriety that he has received.
The A-list actor frequently talks about how he is able to connect better with his characters since he got sober. While he was still using drugs, his wife LaTanya- an actress herself- told him that he was so intelligent, but that he didn't bring enough life to his characters.
At the time, Jackson had no idea what she meant. However, after getting sober, the lightbulb went off. Before sobriety, he focused so much on understanding his character that he never connected with his castmates. Without that connection, acting is unable to look realistic. Now, he says he focuses so much more on building relationships with his castmates, which helps him act in an organic way.
Jackson's unique acting style and unbridled intelligence has gained him millions of fans and a handful of prestigious acting awards. In sobriety, he has been nominated for dozens of awards and won several including a BAFTA for Best Actor in a Supporting Role in Pulp Fiction, Black Reel Award for Best Supporting Actor in Django Unchained, and many more.
youtube:https://www.youtube.com/embed/-KSJ-79pHcU
It's no secret that Jackson's sobriety has made him both a more considerate person and a more successful actor. Getting sober is never an easy feat. Some get it on the first try, while others take a few years. However, the truth is that life in sobriety offers experiences beyond your wildest dreams. While Jackson had goals for himself, he could have never imagined himself where he is today.
Celebrities like Samuel L. Jackson not only inspire others to get sober, but show them that it's possible. Due to his celebrity status, Jackson says that he has been to parties where there have been a wide variety of drugs including "bowls of cocaine," but that he isn't tempted. He works on his sobriety day in and day out.
How to build new habits
I Am Sober is an app that helps you get some control back in your life.