I Am Sober is a free app that helps you get some control back in your life.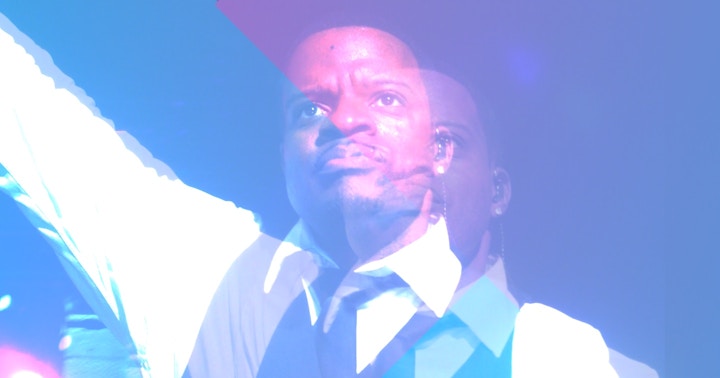 Ricky Bell and Addiction
Last updated: December 10, 2021
Most people alive today- especially those who are R&B fans- know the name Ricky Bell. He is the man who rose to fame during boyhood in the 1970's and has been involved in several successful bands including New Edition and Bell Biv DeVoe.
While many people knew him as a celebrity, few people knew his story until the New Edition Story docuseries aired in January of 2017. This docuseries exposed many secrets and little-known facts about the R&B group, including the story of the Ricky Bell drug problem. Here is a bit more information on Ricky Bell, where he came from, and the real Ricky Bell addiction story.
Ricky Bell Childhood And Rise To Fame
Ricky was born the youngest of eleven children to a family in Boston, Massachusetts. He had a passion for singing ever since he could remember. His love for singing and performing eventually led him to form the group New Edition with several of his childhood friends when he was only 11 years old. New Edition was one of the most popular R&B groups of the 1970's and 1980's.
Comprised of four childhood friends from the Roxbury neighborhood of Boston, Massachusetts, when New Edition started it was also one of the youngest boy bands. Members Ricky Bell, Michael Bivins, Bobby Brown, Ronnie DeVoe and Ralph Tresvant were all between the ages of nine and eleven years old when the group first formed in 1978.
However, it wasn't until 1983 that the group became well-known with their hit songs "Candy Girl" and "Mr. Telephone Man."
youtube:https://www.youtube.com/embed/ReI6gvzVP0Y
Ricky Bell performed mainly as a backup vocalist in the band. Despite having songs that topped the charts, sold out concerts, and winning several awards, the members of New Edition rarely saw the money they were owed.
Rumors circulated that the kids' families were still living in poverty despite their amazing success. The group hit its peak in the mid-1980's, but the main members eventually disbanded in the late 1990's. Several members of the group including Brown and Bivings left in the middle of their 1996 Home Again tour. While they were replaced and the group attempted to carry on, their last album was in 2004.
Ricky Bell Addiction
Ricky Bell has been consistently in the spotlight since the 1980's. When not making music for New Edition, he was working on his solo project or creating hits with Bell Biv DeVoe. However, despite his wealth, success, and popularity, Bell struggled with demons that he hid away from the public eye. In early 2017, BET released a three-part docuseries called The New Edition Story.
In this docuseries, the Ricky Bell drug problem came to light. This news shocked the nation, as former New Edition member Bobby Brown had also struggled with substance abuse, but his addiction was rather public. No one in the media had even suspected that Ricky had struggled with drugs, too.
youtube:https://www.youtube.com/embed/mKOCGglySB8
In the docuseries, it was revealed that Bell began to struggle with addiction in the mid-1990's when New Edition's Home Again album was being recorded. While Ricky had experimented with drugs and marijuana before this time, he was introduced to cocaine by his now-wife Amy Correa.
Amy introduced him to ecstasy and after getting a free bag of cocaine from their drug dealer, he was hooked. While Amy didn't enjoy the drug, this was the beginning of the Ricky Bell addiction story.
After using heavy drugs for a few years, Ricky wasn't doing well financially and the cost of his drug habits eventually led him to lose his home. His addiction included many substances. Ricky Bell cocaine use was through the roof and he was also hooked on OxyContin and alcohol. However, these substances quickly took their toll on Ricky and he began selling everything that he owned just to feed his drug habit.
His rock bottom was imminent. In the middle of the night, Amy went into the bathroom to find the Ricky Bell overdose scene. He had accidentally overdosed on cocaine and almost lost his life. While the Ricky Bell overdose story was kept a secret, he entered rehab.
Today, Ricky Bell is clean and happy, living with his wife of nearly 15 years, Amy. When asked why he decided to finally come clean about the Ricky Bell addiction saga, he said on social media:
"I shared my closely guarded story of pain and addiction for the sole purpose of gifting hope and inspiration to those who may be suffering as I once did. It is my helping hand to you. Grab ahold and don't let it go… because I won't. With every fiber of gratitude in me, I thank you. God Bless Us All."
Ricky's story can tell us so much about both addiction and the relationship between Hollywood and drugs. Until the docuseries The New Edition Story aired in early 2017, very few people knew about his addiction. The only people who knew about the Ricky Bell drug problem were those in his personal life.
Many people who struggle with addiction may identify with his story. While everyone has their own rock-bottom- which is usually no secret- addiction makes people do crazy things like lie, cheat, hide, and steal.
When addiction has its hold on someone, it doesn't want to let go. It will manipulate you to do things that you would never do in your right mind- the same way that it turned Ricky into a psychotic, abusive man. You may not be in the spotlight like Ricky Bell was, but that doesn't mean that your personal struggles with addiction are invalid. If you or someone you know is struggling with addiction, it's time to reach out and get some help.
There are many resources, both medical and informational, available today. If you want to get clean, there are people who will fight alongside you. You don't need to make your story public like Ricky did, but it's crucial that you get the help that you deserve.
How to build new habits
I Am Sober is an app that helps you get some control back in your life.