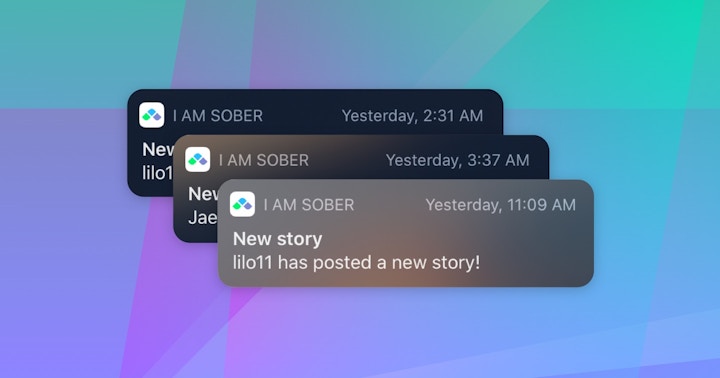 New Communities
Last updated: December 15, 2021
In 5.0, this release includes some addiction and community reorganization! We've reorganized our addiction taxonomy and added some new addictions (based on your suggestions) to help create better communities.
Changes include:
A new BFRB community for skin picking, hair pulling, and nail biting.

New addictions for adderall, vaping, masturbation, energy drinks, and fentanyl.

Pulled junk food out of the eating disorder category (as that didn't really make sense) and made it a top-level community that include addictions like sugar and sweets.
Another community change you might notice is that you'll now have a Following feed. This is a new feed of stories, just from the people you're following.
Notifications
Another improvement included is better notifications to keep you informed of what's happening. You'll now be able to receive a notification when someone you follow posts a new story, or someone else comments in a thread that you also commented in. Story creators will also get notified when people react to their story, or when they get a new follower.
We've always been sensitive to the fact that notifications can quickly become noisy and annoying. We've done our best to try and make them as useful as possible. You can also customize exactly which notifications you'd like to receive in your settings.
We have so many more exciting things that we're working on and we can't wait to show you! Please keep your feedback coming to support@iamsober.com.
How to build new habits
I Am Sober is an app that helps you get some control back in your life.