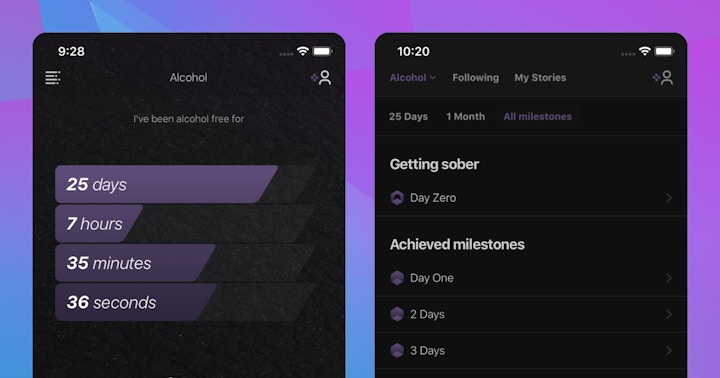 Day Zero Milestone
Last updated: December 15, 2021
Before 4.8 in the app, you had to reach a milestone – at least Day One – in order to post your story. This meant that if you reset your start date, you now had to wait a day in order to post a story. For many people this was frustrating as typically after you reset your start date, you have a lot to talk about.
We now have a Day Zero milestone, which is more of a Getting Sober type of milestone. You no longer have to wait until Day One to share your struggles with resetting.
Faster Story Approval
As you know, any story submitted to us gets put into a moderation process for approval. We don't catch everything, but this lets us filter out some things that clearly violate our community guidelines.
However, this meant that stories could be sitting in a queue for hours before getting approved and posted. This was obviously frustrating.
With this release, stories still get reviewed but they now get approved right away.
Our community is awesome and we care a lot about keeping it safe and supportive. We especially appreciate those of you who help us moderate by flagging stories and comments that shouldn't be there. 🙏
Purple Rain
Our dark skins are pretty dark, but this purple rain skin makes the background even darker with a purple theme. We hope you dig it.
How to build new habits
I Am Sober is an app that helps you get some control back in your life.